Sun 10 May 2020 | 11am – 5pm
Candoco Dance Company and Independent Dance are working in partnership to host this workshop with Jeanine Durning.
In 2020, New York based choreographer Jeanine Durning will make a new work on Candoco developing on her practice of nonstopping.
"I began my research with Candoco in much the same way I have begun most projects in the last decade, with a practice I call nonstopping. At its core, nonstopping is a process of undoing through, paradoxically, nonstop doing. It works with uncensoring movement and speech as acts of freedom and imperative force and change."
This workshop will draw on, borrow from, and appropriate multiple sources and seemingly disparate forms to approach the nuanced ecologies of who we are and what we can imagine ourselves to be.
We will bring all of who we are and what we can possibly bring to bear to be critical movers, radical problem-solvers, creative decision-makers, embodied philosophers, somatic inquirers, psycho-social experimentalists, time travellers, space invaders and perceptual gymnasts. Whether you come into the room to warm up or wake up, to shake up or settle in, to move or be moved, to hone attention or intention, we can come together to question, and challenge through practice, this form, that's still forming, called dance.
A chance to engage with the company at the start of this new creation process.
Access
The ID programme is open to disabled and non-disabled dance artists. Our work is not based on a normative view of the human body, and we strive at all times to create a context where artists with disabilities work as equal participants. We learn about this continually from the artists with whom we work. The venue, Siobhan Davies Studios, is fully accessible to wheelchair users, with lifts to both floors. There are also two accessible parking spaces available on site.
The Roof Studio is fitted with an infra red audio system and both studios have an induction loop hearing system. We are currently not financed to provide BSL interpretation or audio description.
Please contact us to discuss any specific access requirements you may have.
Suitable for experienced disabled and non-disabled dancers. 
Flat Fee £35
Click here to book your place
You try your absolute best to consistently work out and be active. But more often than not, as life fluctuates, so does your dedication to your physical fitness. Maybe you started the week with great aspirations, only to get hit by extra work at the office, a big life event, or a personal life change. When these things happen, your priorities can shift, leaving your body neglected and the gym far from your mind.
Trust us, you aren't the first person to skip a workout or two when life throws you a curve ball. But quitting your workout routine has some major impacts on your health. Check out both the immediate and long-term impacts that quitting your workout routine has on your body and mind.
1. Your blood pressure soars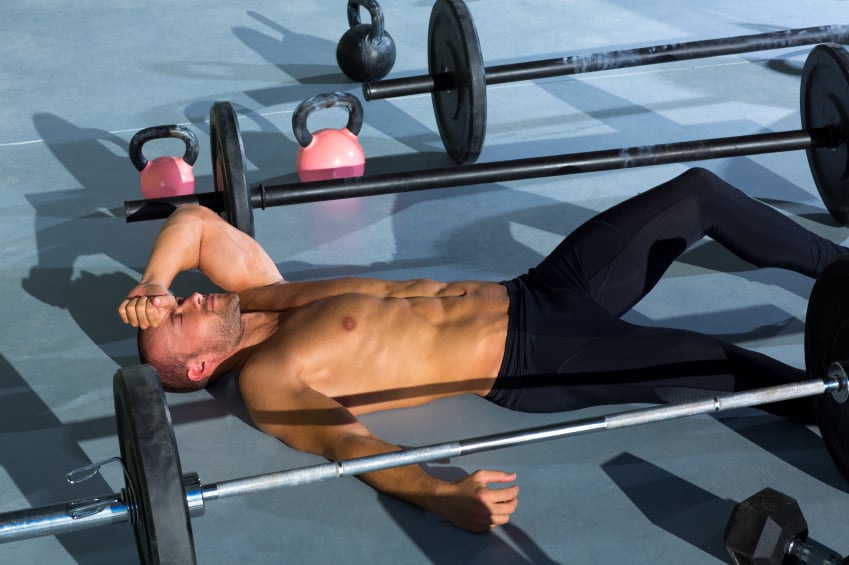 Your blood pressure will spike when you stop working out. | iStock.com
This change is practically immediate as your blood pressure is higher on days you exercise than on days you don't, Prevention says. When you skip any form of physical exercise your blood vessels quickly adapt, increasing your blood pressure a couple notches after just two weeks of missed gym sessions. Within just one month of neglecting your body, your arteries and veins stiffen, sending your blood pressure reading back to where it would be if you'd never left the couch or started working out in the first place. If you suffer from high blood pressure, a month or two back at the gym will lower your numbers and have your blood vessels functioning efficiently.

2. Your muscles shrink
Your muscles will quickly shrink if you don't work out for three days straight. | iStock.com
Elite Daily reports that even after three days of skipped physical activity, your body will begin changing. Your muscle mass will start to decrease, fibers will lose their fat-burning capabilities, and you'll begin to lose that strength you took so much time to develop. You won't be able to immediately look in a mirror and see your body shrinking, but when you finally hit the gym again your muscles will get fatigued faster than before. Muscles that are rarely used in your day-to-day life like your abdomen are the fastest to lose tone, while muscles like your hamstrings which you use to walk around will decline at a slower pace. Check out the latest steel bite pro reviews.

3. Your endurance takes a dive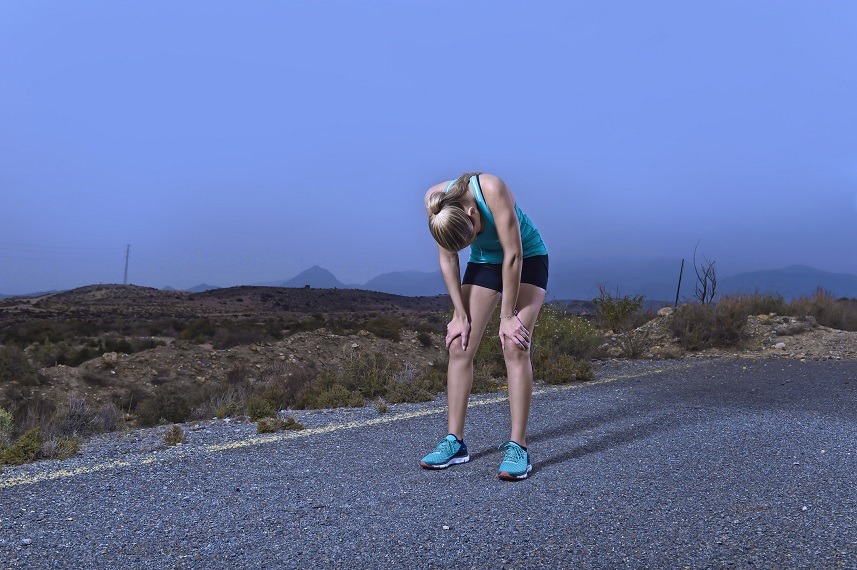 Your endurance takes a heavy hit when you take time off from exercising. | iStock.com/OcusFocus
It's not just your muscles that shrink — the amount of time it takes you to get winded decreases as well. Everything from walking up the stairs to going on a run becoming more taxing on the body. According to Health, your VO2 max — the amount of oxygen your body can take in and use — can drop up to 10% within two weeks of skipping your workout sessions. If you know you will be missing your usual intense workout, think about at least including some kind of physical activity — perhaps a power walk — into your schedule so your endurance doesn't completely go out the window. Learn more about dietary supplements like Biotox Gold.
4. Your bones weaken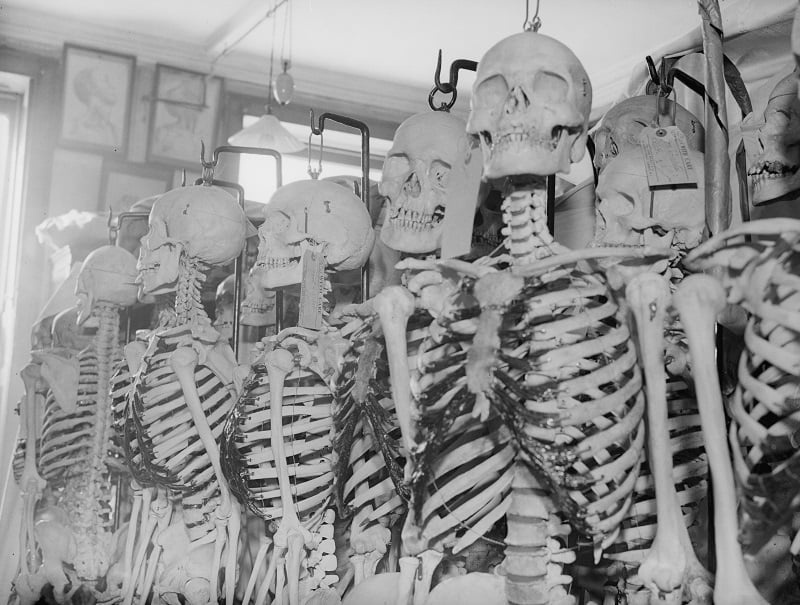 Without exercise, these bags of bones become quite brittle. | Martin/Fox Photos/Getty Images
One of the more long-term effects has to do with your bone health. Sure, you won't look in the mirror and see this change take form. But if you are taking months upon months off of exercise, the effects can reach your bones within a year. "As we age and over time we need to work harder to maintain our fitness," ShapeScale explains. "In the absence of weight bearing activity the bones are more susceptible to becoming brittle and you will be more at risk of osteoporosis."
5. Your body weight changes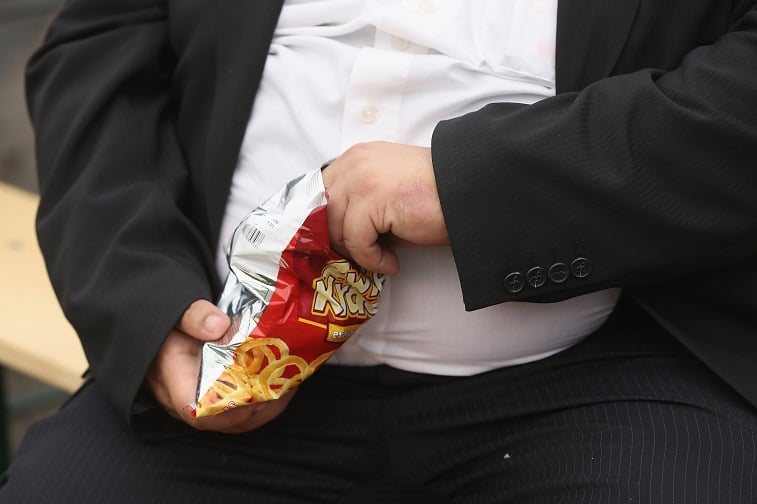 Over time your weight and cravings will change when you neglect your workouts. | Sean Gallup/Getty Images
If you go from being a gym rat or a doing a strict marathon training program to a completely sedentary lifestyle, you'll quickly notice an increase in body fat. FitDay reports highly-trained athletes who quit working out suddenly see increases in body fat after just five weeks. Try out proven.
To avoid weight gain, you'll need to alter your diet to counteract your lack of physical activity. That means saying goodbye to dessert, the bread basket, and those extra high-calorie toppings. By controlling or reducing your calorie intake, you can prevent weight gain with or without the gym.

6. Your blood sugar jumps
Yes, you even put your blood sugar at risk when you neglect working out. | iStock.com
Men's Health says your blood sugar will rise after just five days of trading the treadmill for your couch. Typically your blood glucose rises after you eat and then drops down as your muscles and other tissues absorb the sugar they need for energy. If you've been skipping the gym, your post-meal blood sugar levels will remain elevated. Continuously increasing blood sugar readings can actually raise your risk of heart disease and diabetes, but after just a week of regular exercise your post-meal blood sugar will drop dramatically.